100% of the profit goes to the Yawarani village of the Yawanawá tribe in the Brazilian Amazon to help support with basic supplies and medical aid (both western and indigenous) with the overall aim of reaching sustainability in isolation from the current Brazilian government.
In Brazil's most western region, in the state of Acre, the Yawanawa tribe live almost in total isolation in an attempt to preserve their spiritual practices from the physical threats posed by industrialisation. It is an all too common theme of historical expansionism that has seen countless indigenous communities decimated by colonialism under the guise of social, industrial and scientific progress. Deforestation and forest fires also continue to compound the desperate situation for South America's indigenous communities.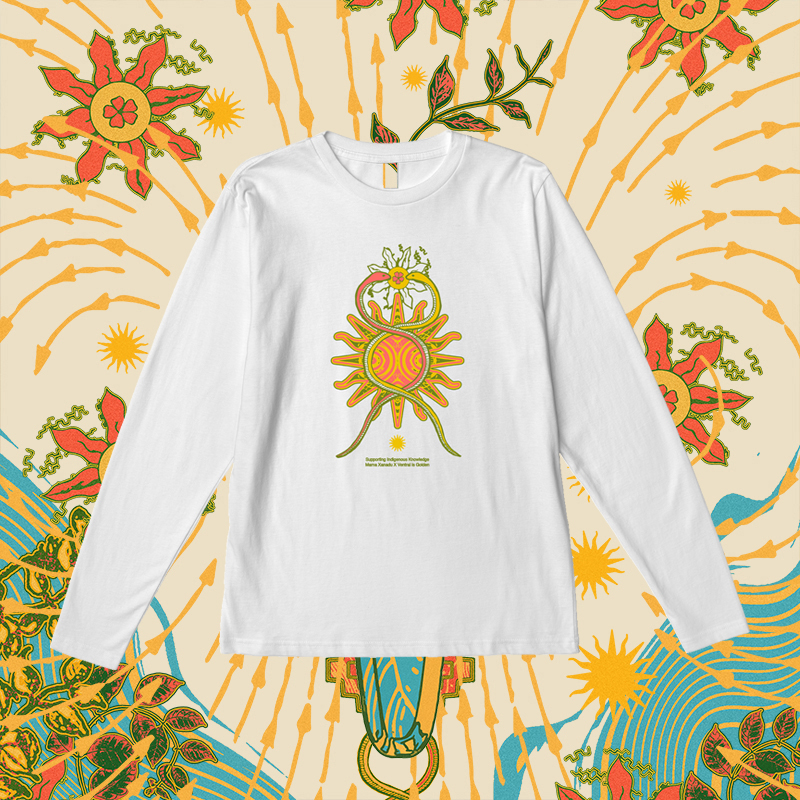 Previous campaign with Print Social.
Details: T-shirt designs & illustration.