Good
Spirits.
As the UK suffered it's highest mortality rate in 24 hours due to Covid-19, the UK Prime Minister was said to be "in good spirits", after months of ignoring warnings from health specialists, and becoming personally infected with the desease.
The media began a campaign to shift focus from the government's failures, onto the resurrection of the Prime MInister's public image, hailing him as the "centre of the body-politic", announcing the arrival of a new baby and fully transforming him through the symbolic 'hero's journey', setting the stage for the televised public address that took place the following Easter Sunday.


This tshirt was designed with this symbolic media narrative in mind, to raise funds for those who the government labelled as "human shields"
LANGUAGE IS A VIRUS LANGUAGE IS A VIRUS LANGUAGE IS A VIRUS LANGUAGE IS A VIRUS LANGUAGE IS A VIRUS LANGUAGE IS A VIRUS LANGUAGE IS A VIRUS LANGUAGE IS A VIRUS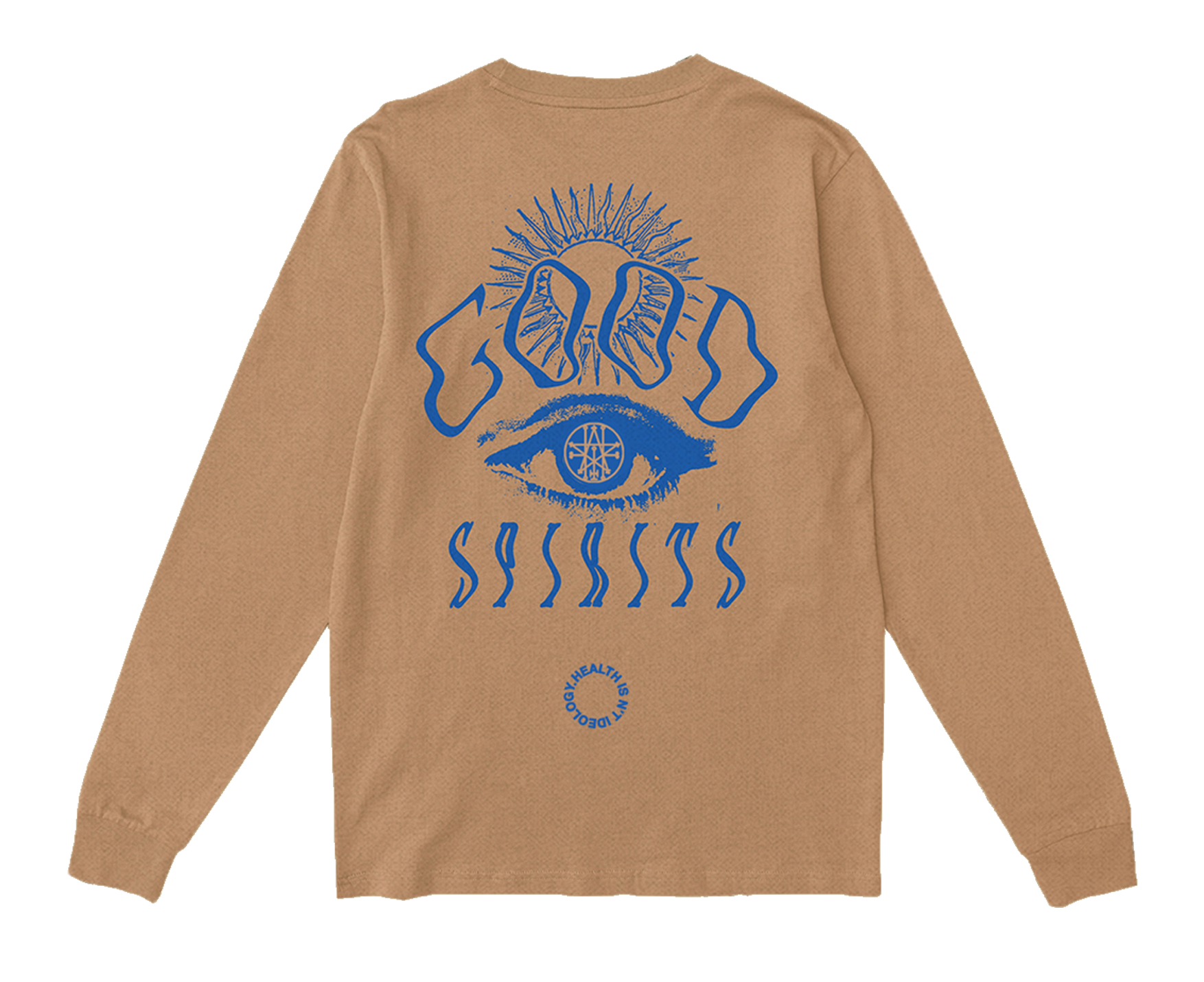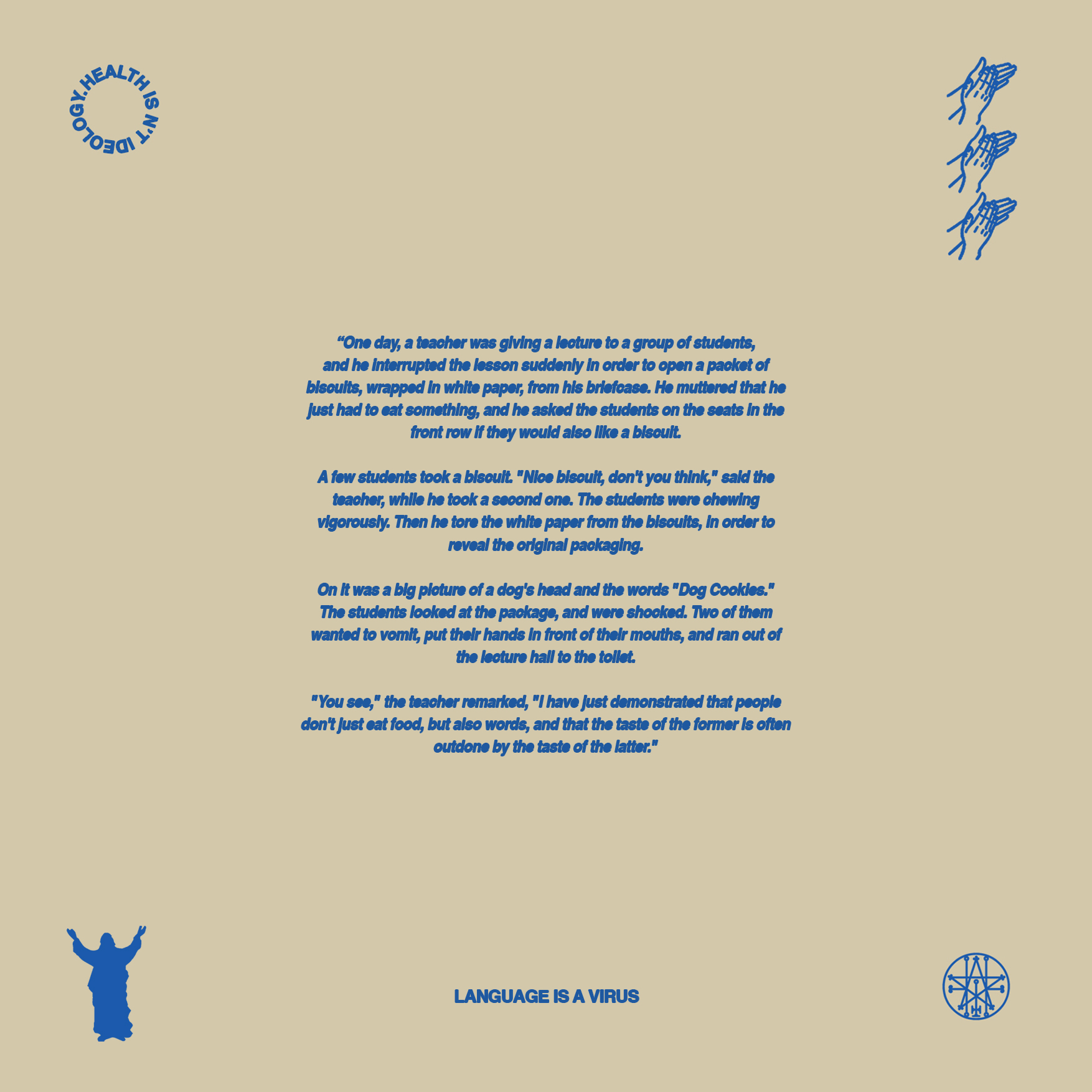 Ecce Homo.
Behold the man!
"In the beginning was the word, and the word was flesh" is the foundational sentence of western religious and philosophical thought. To some, this sentence meant that the spoken word (sometimes called the logos - the image - the reason) had the magical ability of bringing things into existence - to give them flesh (so to speak).

When words were spoken profoundly, with gravitas, they literally had a physical effect, in the same mysterious manner that gravity affects mass.
This phenomenon of the spoken word still resonates today, and is one of the principle magical effects employed by the media to give religious, emotional substance to their massless, political imagery.
"Many people will be looking at our apparent success" - said Boris Johnson, as the estimated coronavirus death toll in the UK reached over 40,000, becoming the second worst corona mortality rate in the world.

Drawing on his own personal fight against the virus, Johnson used '
the word
' to conjure up a faceless man, "
an assailant, an invisible mugger
(a human with socially-sanctioned, undesirable character traits) who could bear the weight of his government's collective failures, without explanation of the prior conditions that caused this fictional mugger to act.
"In modern thought, (if not in fact)
Nothing is that doesn't act,
So that is reckoned wisdom which,
Describes the scratch but not the itch."
Details: T-shirt campaign.